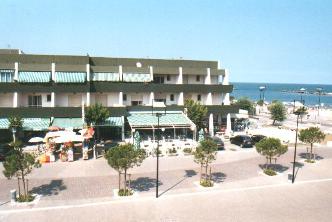 MOLO A - MONO p. 3..PREVENTIVO-PRICE CALCULATION-PHOTOS
COMPLEX MOLO

A residence on two floors in the centre, within the pedestrianised area on the seafront only a few metres from the beach. There is a large swimming pool (open ca. from 15/05 till 15/09) with sunbathing area. All the apartments have washing machine, microwave, TV (no sat), air conditioning, terraces looking onto the sea and a parking space. The closeness of this residence to the sea and the centre make it perfect for the holidaymaker, who wants to forget about the car once on holiday.

Type A (sleeps 3) (approx 26/28m²). Studio with cooking corner, double sofa bed, fold away single bed, bathroom with shower, large, furnished balcony (approx 14m²),reserved parking .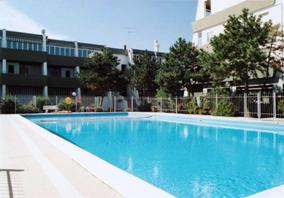 MOLO B - BILO p. 2+2..PREVENTIVO-PRICE CALCULATION-PHOTOS
COMPLEX MOLO

A residence on two floors in the centre, within the pedestrianised area on the seafront only a few metres from the beach. There is a large swimming pool (open ca. from 15/05 till 15/09) with sunbathing area. All the apartments have washing machine, TV (no sat), microwave, air conditioning, terraces looking onto the sea and a parking space. The closeness of this residence to the sea and the centre make it perfect for the holidaymaker, who wants to forget about the car once on holiday.

Type B (sleeps2+2) (approx 35/40m²)
1 bedroom apartment with double bed, living room with cooking corner and double sofa bed, bathroom with shower, large, furnished balcony (approx 14m²), reserved parking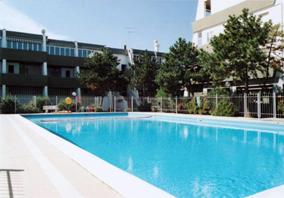 MOLO C - TRILO p. 4+2..PREVENTIVO-PRICE CALCULATION-PHOTOS
COMPLEX MOLO

A residence on two floors in the centre, within the pedestrianised area on the seafront only a few metres from the beach. There is a large swimming pool (open ca. from 15/05 till 15/09) with sunbathing area. All the apartments have washing machine, microwave, TV, air conditioning, terraces looking onto the sea and a parking space. The closeness of this residence to the sea and the centre make it perfect for the holidaymaker, who wants to forget about the car once on holiday.

Type C (Sleeps 4+2) (approx 45m²)
Two bedroom apartment with 1 double bedroom, 1 bedroom with two beds, living room with cooking corner and double sofa bed, bathroom with shower, large, furnished balcony, reserved parking .

Please note: Animals are not allowed